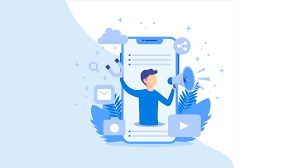 How To Make Money With SMM Panel?
An SMM panel is a social media marketing tool that allows users to buy or sell social media services.
This panel can help businesses grow their social media presence by providing services such as likes, comments, and followers.
Additionally, an SMM panel can be used by individuals to increase their own social media presence.
For example, users may purchase likes or comments from an SMM panel to make their posts appear more popular.
An SMM panel can be a great way to generate income by selling social media marketing services.
If you have a strong understanding of how social media marketing works and can produce results for clients, then you can make a lot of money by joining an SMM panel.
By joining an SMM panel, you can access a large pool of potential clients looking to outsource their social media marketing needs.
In this article, Socialruler will discuss the different ways of generating money through SMM.
SMM Service Reselling
There are many ways to make money from home, but one of the most lucrative and exciting opportunities is to resell SMM services.
By reselling these services, you can build stronger relationships with your clients and make a great profit at the same time, you can do this by joining a reseller smm panel.
SMM services are in high demand, and by reselling them, you can tap into this demand and make a significant income.
The best part about reselling SMM services is that you can do everything from the comfort of your home.
You don't need to rent office space or hire staff. All you need is a computer and an internet connection.
The reseller's goal is to find a provider that offers low costs services, so you can, in turn, offer those services at your price point and profit from the difference.
While the reselling business model is straightforward, finding a provider that offers quality services at a reasonable cost is essential.
What Are The Best Smm Panels?
An SMM panel is a service that allows you to purchase social media followers, likes, and views for your business. This can be a great way to boost your social media presence and reach a wider audience.
There are a lot of different social media marketing panels out there, and choosing the best Panel can be a tough decision.
These days, being active on social media is much more necessary than a few years ago. A solid social media presence is crucial for brands as well as creators. Having a good company can help you explore many new avenues and options.
However, social media is also a very competitive space. Creators and brands are fighting over every single spot. In this frenzy, you need all the help you can get to outperform your rivals.
Luckily, there are some things you can do to improve your social media presence. This blog post will share ten tips to help you get more out of your social media activity.
These panels provide services on many social sites, including primary apps like Instagram, Facebook, YouTube, Twitter, TikTok, etc.
But it also includes niche social media platforms like LinkedIn, Twitch, Clubhouse, Spotify, SoundCloud, and many more.